WHO WE ARE AND OUR COMMITMENT TO OUR CLIENTS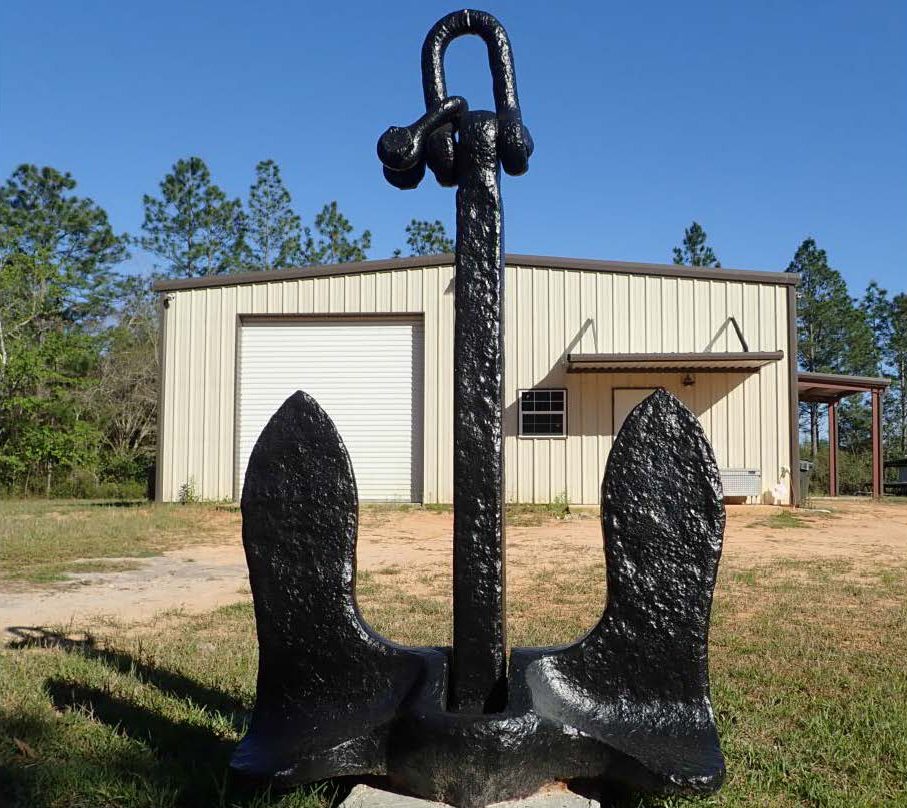 Founded in 2011 by Seth A. Mosley, Mosley Maritime Services, LLC has built and maintains a positive reputation within the marine industry, both in the recreational and commercial markets. We continue to work towards being the number one trusted source for marine surveys for buyers, owners, insurance companies, and lending institutions.
Mosley Maritime Services is located just minutes away from the Alabama Gulf Coast and we offer all of our services along the Gulf Coast regions of Alabama, Florida, Mississippi, Louisiana, and Texas and we regularly travel to all states in the continental United States. We also offer international service to the Caribbean Islands, Central America, South America, Europe, the Middle East, and Australia for marine surveying, damage and accident surveys, container and cargo surveys.
Safety and customer satisfaction are our top goals at Mosley Maritime. We do our very best at ensuring the safety of everyone involved in all of our assignments. We also strive to meet and exceed the expectations of every client by providing honest, moral, ethical, and diligent services no matter what the assignment entails. Our clients expect the very best and we make sure to deliver just that in all aspects.
As an active member of SAMS®, NAMS®, IAMI®, and strictly complying with their Code of Ethics & Continuing Education requirements as well as all USPAP guidelines, ABYC® and NFPA® Standards, U.S. Coast Guard CFR's, and OSHA regulations; we guarantee an unprejudiced, honest, detailed, and objective product each and every time.
24-HOUR EMERGENCY SERVICE
PRINCIPAL MARINE SURVEYOR:
Capt. Seth A. Mosley, AMS®, CMS, CMI​
Accredited Marine Surveyor (AMS®) at the Society of Accredited Marine Surveyors® (SAMS®)
- Gulf Regional Director - 2020 - 2022
Certified Marine Surveyor (CMS) with the National Association of Marine Surveyors® (NAMS®)
Certified Marine Investigator (CMI) with the International Association of Marine Investigators®
Non-Exclusive Surveyor for International Cargo Gear Bureau (ICGB) - Principal Appointee for Alabama
Certified Marine Technician of Systems and Marine Electrical with ABYC®
Graduate of Chapman School of Seamanship in Yacht & Small Craft Surveying
USPAP, U.S.C.G. CFR, and OSHA Compliant
​100 GRT Master of Steam & Motor Vessels - FCC/MROP license holder and commercial assistance tow endorsed
Class A commercial Drivers License - Valid
FAA Private Pilot License - Valid
TWIC Card - Valid
U.S. Passport - Valid
U.S.C.G. approved First Aid/CPR Trained
Licensed crane operator through NCCCO®
Licensed mobile crane inspector through NCCCO®
Member of:
-Society of Accredited Marine Surveyors® (SAMS®) - Gulf Regional Director 2020-Present
-National Association of Marine Surveyors® (NAMSGlobal®)
-International Association of Marine Investigators (IAMI®)
​-American Boat and Yacht Council (ABYC®)
-American Professional Captains Association
-Central Gulf Marine Trades Association - Board Member
An updated Curriculum Vitae (CV) is available upon request.